What is MISGA? (

Being Updated

)
The Maryland Interclub Seniors Golf Association (MISGA) was founded in 1975 as a non-profit organization for the purpose of developing greater interest, enjoyment and participation in golf by senior members of golf clubs in the state of Maryland. It also aims to foster friendship and camaraderie among members by sponsoring "mixers" and tournaments.
A "MIXER" is defined as a golf event where the members of one club (the HOST club) invite members of one or more other MISGA clubs to participate in a friendly golf contest on a specific day at their home course.
Prior to the start of a "mixer", a continental breakfast of donuts, coffee, and sometimes fruit juice is served in the clubhouse.
The "mixer" itself is controlled by the host club's MISGA Representative (Rep) in conjunction with the host club's golf pro along with each of the MISGA Reps that are participating in the days's event.
Players are generally grouped in foursomes, ideally with a mixture of two host and two guest players in each foursome and with the combined handicaps of all foursomes being as equal as possible. This combination promotes competition between the groups and not between the clubs. To complete the "mix", a guest and a host player share a cart whenever possible.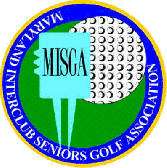 MISGAGRAMS (MISGA Newsletter)

All MISGAGRAMS are downloadable from their menu page at: http://www.misga.org/misgagrams.htm